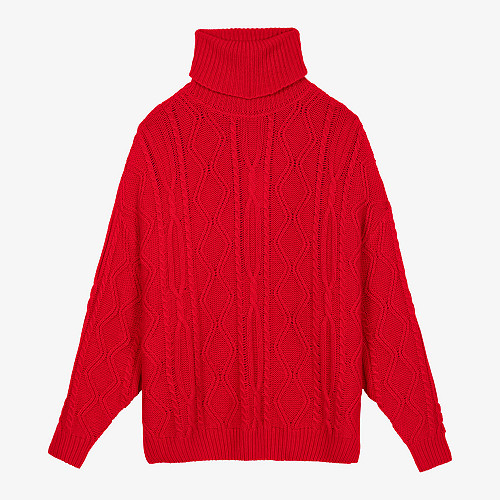 sweater Clash
Loose-fitting and relaxed red knit
Sweater Clash color red
The softness of this knitted and blended racoon wool is perfect for a cocooning but rock look at the same time. 
Ample and casual, it is embellished with wide sleeves and a soft turtleneck.
This piece gains character thanks to its extraordinary volume.

Composition: 30% raccoon wool, 10% wool, 30% polyacrylic, 30% viscose

Maintenance tips:
- Hand wash
- No tumble dryer
- Do not iron.