Our stores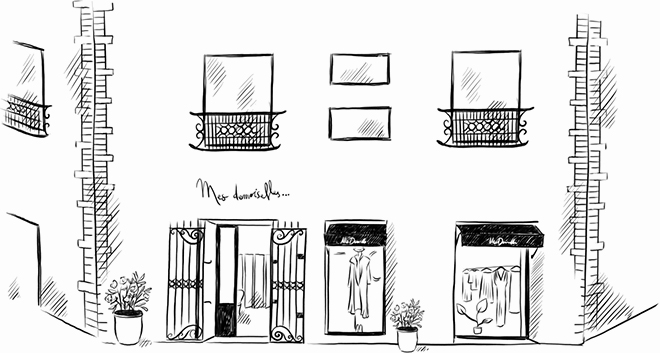 Store
Aix-en-Provence
Address
12 rue Marius Reynaud,
Aix-en-Provence, 13100, France
Phone
+33442296746
Store manager
Victoria
Working Hours
Monday

10:30-14:00 | 15:00-19:30

Tuesday

10:30-14:00 | 15:00-19:30

Wednesday

10:30-14:00 | 15:00-19:30

Thursday

10:30-14:00 | 15:00-19:30

Friday

10:30-14:00 | 15:00-19:30

Saturday

10:30-14:00 | 15:00-19:30

Sunday

10:30-14:00 | 15:00-19:30
Located in the south of France, in the heart of the old town of Aix-en-Provence, the ladies ready-to-wear house Mes Demoiselles... Paris welcomes you in its charming shop.
Located in one of the most commercial streets of the city, in the heart of the historic center, let yourself be seduced by this jewel designed with charm and refinement.
Come and take the time in this beautiful boutique bathed in light at 12 rue Marius Reynaud 13100 Aix-en-Provence.Find the "Mes Demoiselles Paris" corner on the 1st floor of the Multi-Contemporary space within the Parisian Department Store "Le Bon Marché".