Anita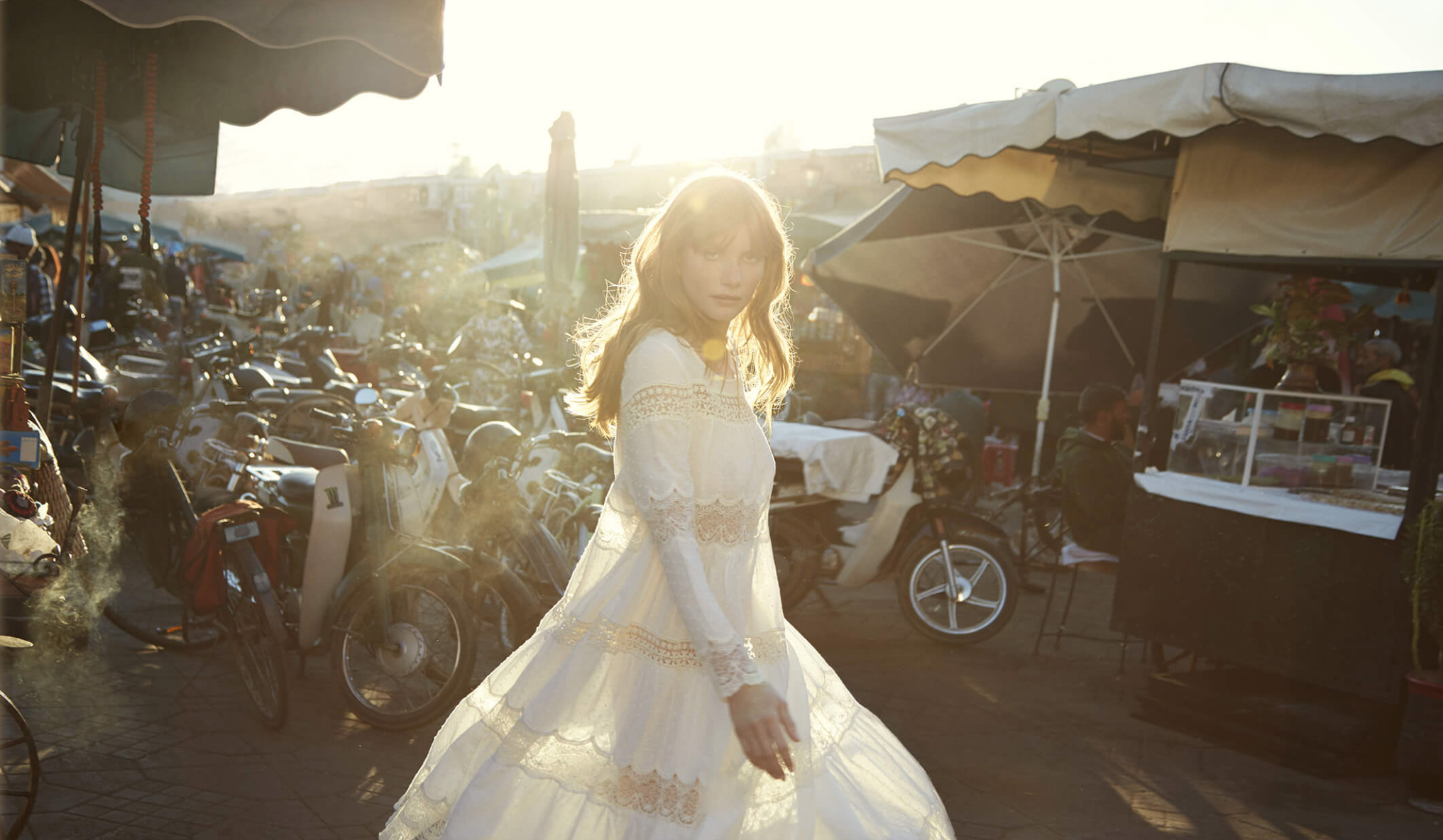 AN INVITATION
TO JOURNEY
Anita Radovanovic's dreams and journeys gave birth in 2006 to Mes Demoiselles… Paris. Season after season, the Brand invites us to follow a singular path. Her route. Hypersensitive, over an Artist's emotions and her unique vision of chic simplicity. The true luxury.
texte-tisseuse
WEAVER
OF DREAMS
Anita reinvents the fashion basics nurtured with her nice encounters. Her eyes and heart continuously wide open to the beauty, luxury and sensuality cultures of the handmade.  Anita loves Nature and the natural.
Its cloth, soft, light, handwoven is rooted in the traditional manufacture of India. Majesty of the fabric, sensual swirling of traditional dances and well-being of women.
tisseuse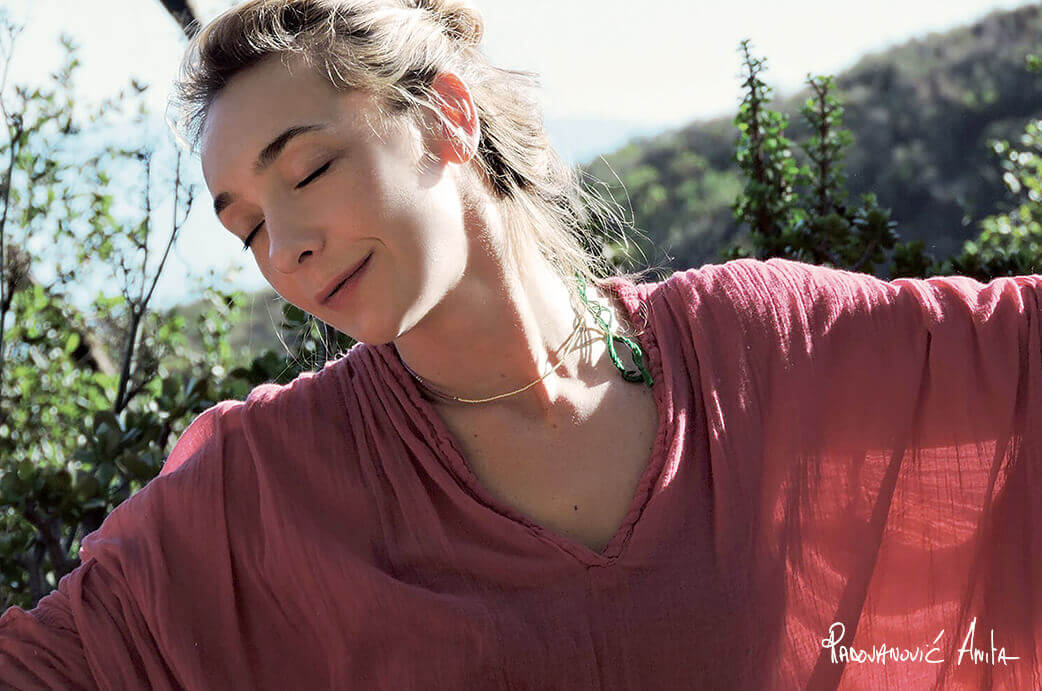 img-recommencent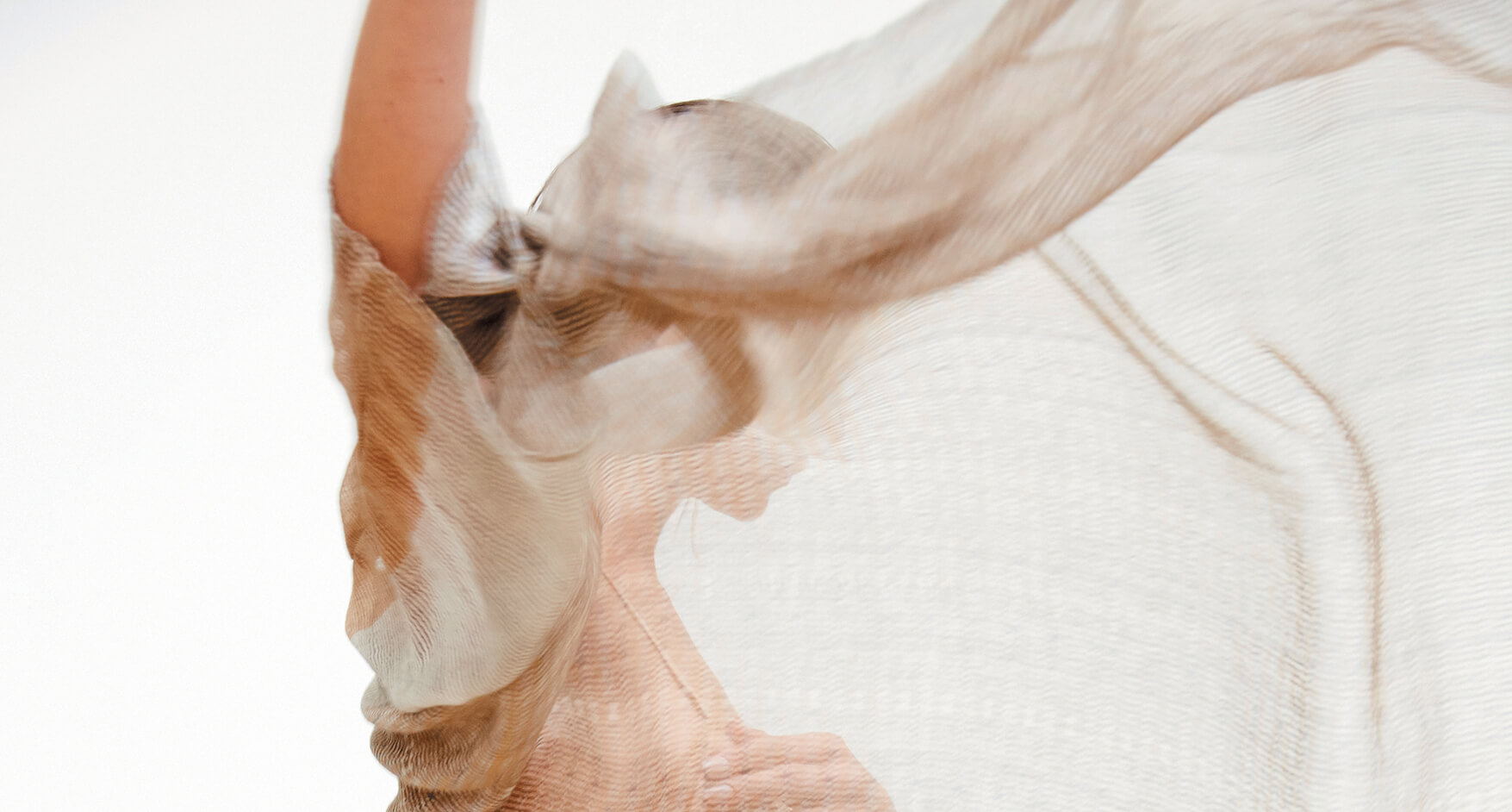 texte-recommencement
ETERNAL RESUMPTION
Mes Demoiselles… Paris is a truly contemporary Brand, but true to its roots. Silk Road and golden sunshine, Mes Demoiselles… Paris's unique pieces draw inspiration from the great human adventures as well as the strength of Nature. From this telluric breath, silk and cotton umbrellas, large draped and noble materials pigmented with beige hues are born. A tribute to our skin, to the earth, to spices. To the essentials.
texte-gauche
PRECIOUS TREASURES
As a child, Anita enjoyed long days playing at her grandmother's home. Crocheted, woven or hand knitted pieces, sometimes decorated with flowers or stripes, remind us the uncovered treasures buried in cupboards. Timeless beauty.
The world of Mes Demoiselles… Paris is committed to a way of draping, a curve, an allure. Passion for quality, demand for search, genuine sincerity.
Mes Demoiselles… Paris marries exciting, swirling and exhilarating fashion, with profound integrity. Anita's will to share her values and her vision of the world. The world she loves. Her world.
img-droite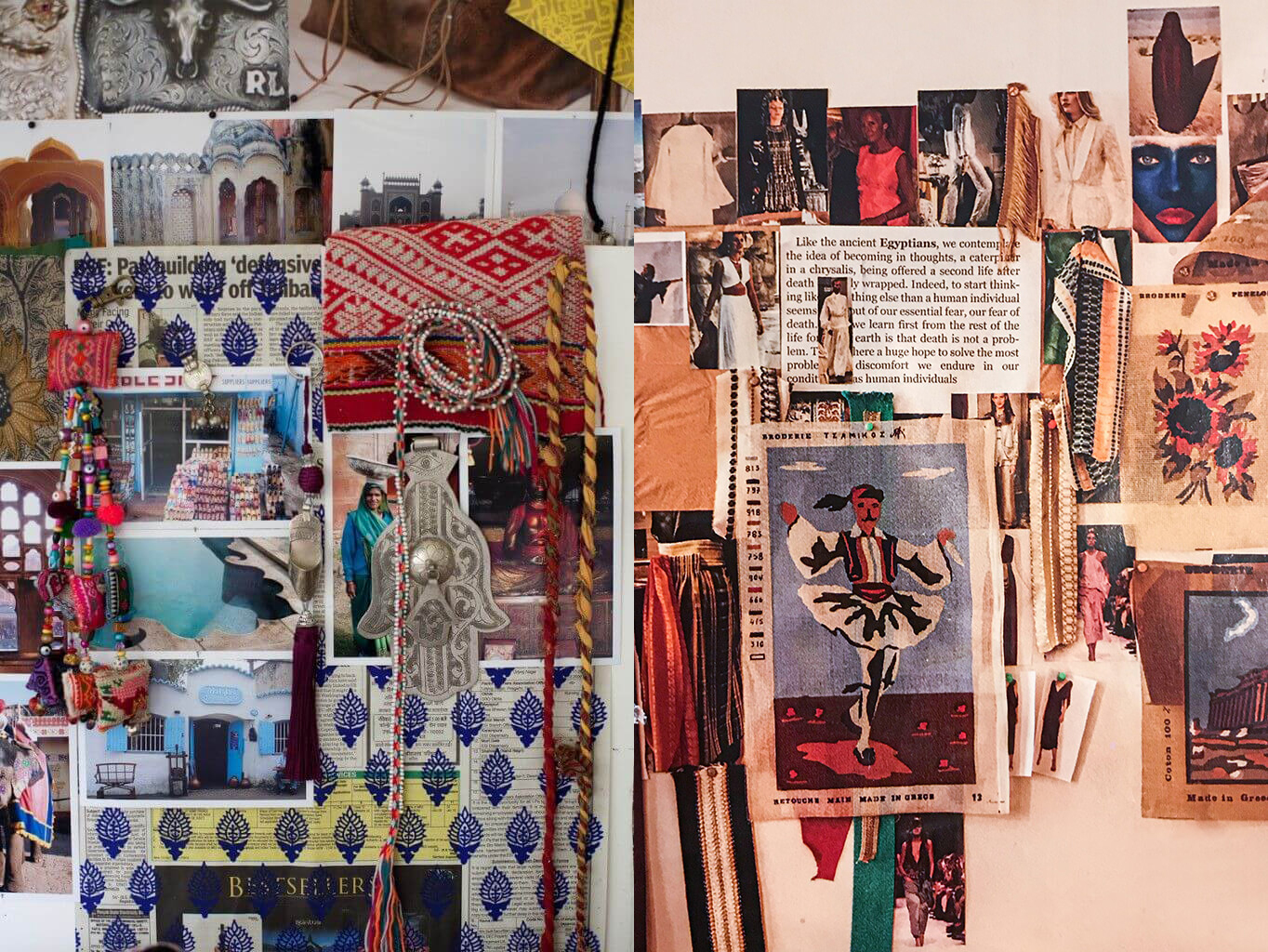 img-gauche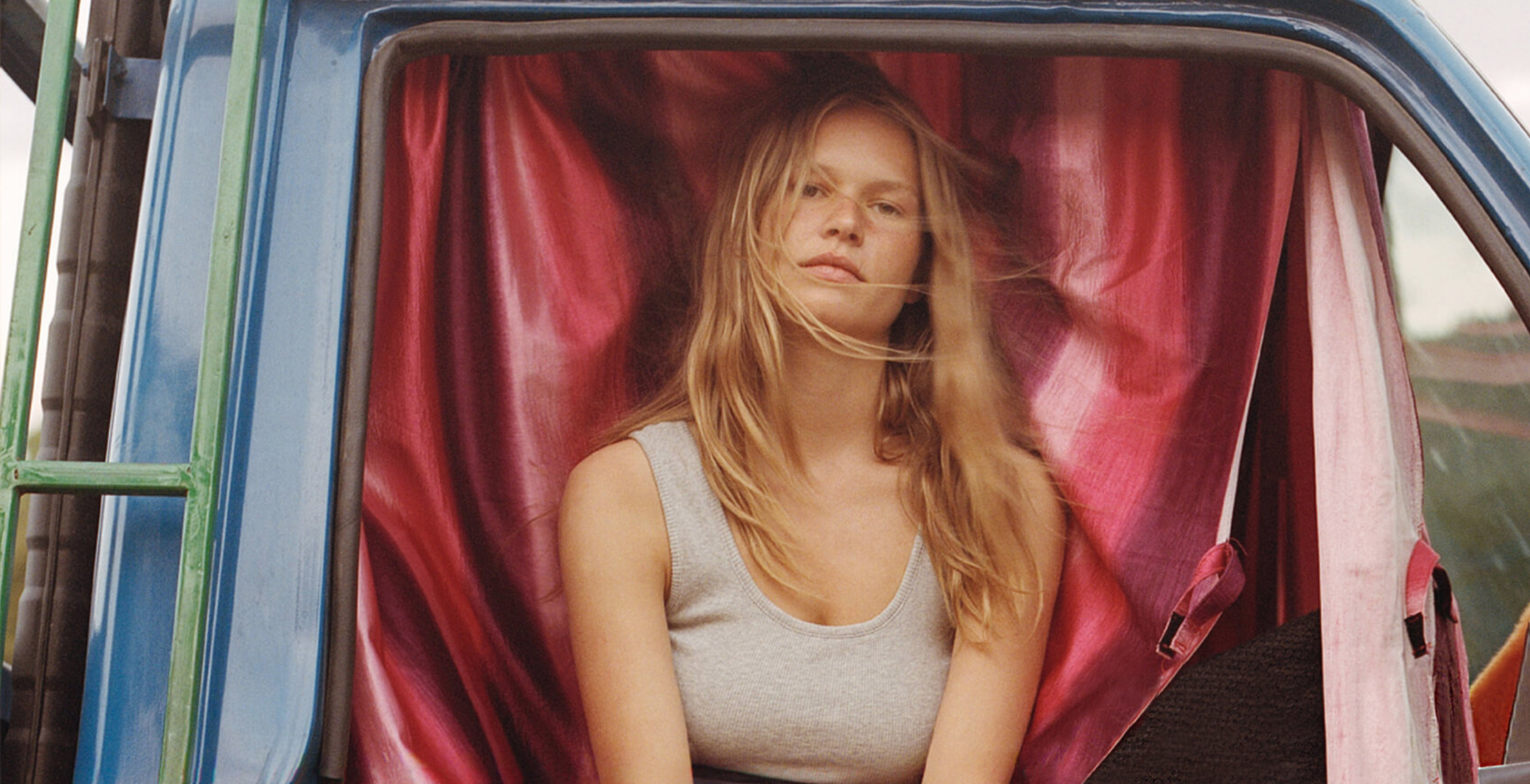 texte-droite
DIVINE
The Mes Demoiselles… Paris woman?  Subtle, enigmatic, discreet, mysterious, strong, authentic, urban, sensitive and mischievous. The brand offers her its inexhaustible search for the truth. The dress, the pant, the coat, the kimono, the sweater, the skirt, the blouse and accessories have a lot to say about us. Born of our desires, they are our lives, accompanying us, they revive our memories. Central piece, a means of expression and self-sublimation. 
Forever on-trend, Mes Demoiselles… Paris' clothing adorns us as a traditional costume would do, an invitation to achieve or pursue the journey.
Sophisticated and mysterious, the hand embroidered flecks of light pay tribute to Darpana, the India divinity adorned with her Mirror.
A symbol of the power of the whole creation, a reflection of the cosmic form. 
Enter the universe of Mes Demoiselles… Paris.
citation
« Pour savoir d'où l'on vient, il faut rester lié à ses racines, ne jamais se perdre. Partout dans le monde tu peux te sentir chez toi, parce que tu te connais.»
Anita Radovanovic.