Our stores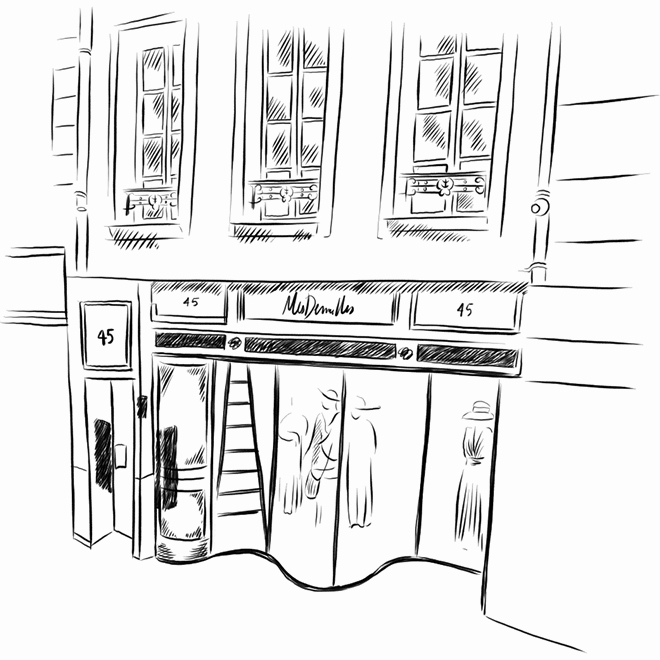 Store
Paris Charlot
Address
45 rue Charlot,
Paris, 75003, France
Phone
+33149965075
Store manager
Alexis
Working Hours
Monday

10:30-14:00 | 15:00-19:30

Tuesday

10:30-14:00 | 15:00-19:30

Wednesday

10:30-14:00 | 15:00-19:30

Thursday

10:30-14:00 | 15:00-19:30

Friday

10:30-14:00 | 15:00-19:30

Saturday

10:30-14:00 | 15:00-19:30

Sunday

11:00-14:00 | 15:00-18:00
It is in the heart of the Marais, in the 3rd arrondissement of Paris that the beautiful story of Mes Demoiselles Paris began.
Originally a creative workshop surrounded by art galleries, it is now a signature boutique in our history, founded with the heart of designer Anita Radovanovic, revealing a bohemian universe of intense colors warmed by beautiful materials.
Discover the essence of Mes Demoiselles with a unique experience and teams at your disposal to advise you and present you with the favorites of our collections.