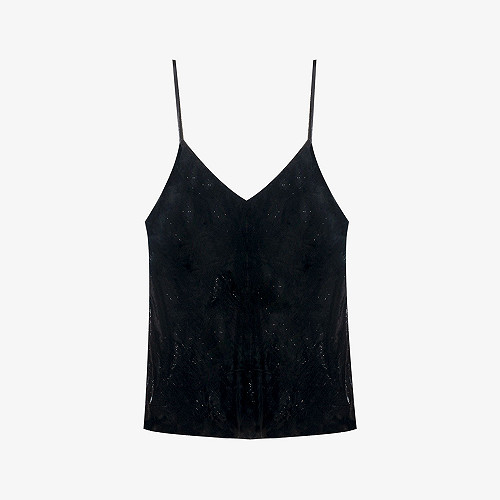 top Glass
Shiny velvet top
Top Glass color black
Enjoy the contrast between the simplicity of the model and its silk-blend velvet material.
The fabric is shiny for a glamorous effect.
Thin straps adorn the top and let the bottom fall in all its flexibility.
Pair it with the pants of the same Glad theme.

Composition: 80% Polyamide - 20% Silk

Maintenance tips:
- Hand washing
- No tumble dryer
- Do not iron.