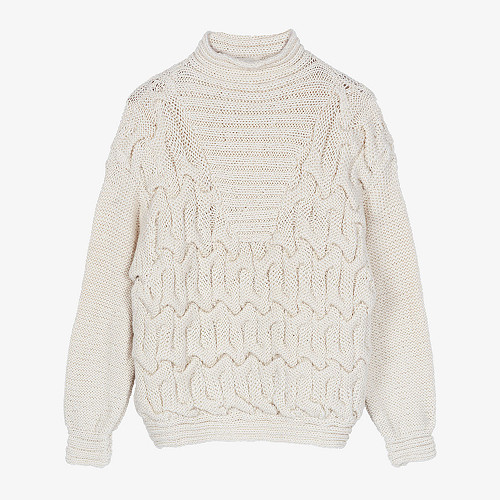 sweaters Off-white Kubrick
Handmade Off-white wool sweater
Join distant lands huddled in this sumptuous wool sweater handmade off-white.
The knitting flirts harmoniously with the generous cut of the model.
The front of the piece with its elaborate design is masterfully crafted.
The collar rises smoothly on the neck while the sleeves are long and straight.

Composition: 100% Wool

Maintenance tips:
- Hand wash
- No tumble dryer
- Do not iron.

Free delivery worldwide

Free return service

Secure payment methode