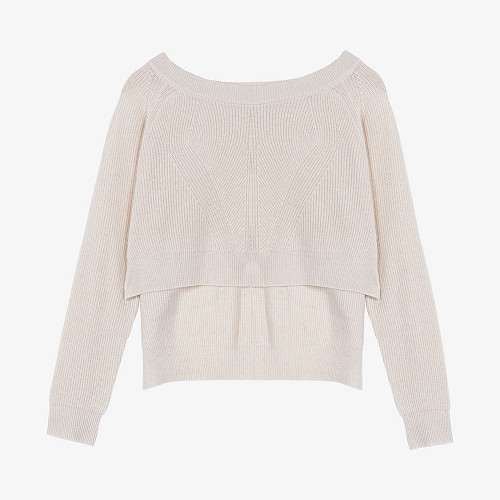 sweater Dumas
Wool and cashmere sweater
Sweater Dumas color - milk -
Soft wool and a cashmere blend with a simple cut.
Sensuality of the neckline eminently feminine and the knitting details make this sweater a basic to layered.
The back is slightly longer for a more assertive style.

Composition: 90% Wool, 10% Mohair

Maintenance tips:
- Hand wash
- No tumble dryer
- Do not iron.